For over a century, grids have served as the "foundation" of electricity systems, supplying power to residences, businesses, offices, and medical facilities.
However, according to the recently released research of the International Energy Agency (IEA), Electricity Grids and Secure Energy Transitions, the grids are not keeping up with the swift advancement of clean energy technologies like solar and wind.
As electricity's importance continues to expand rapidly, the strain on grid is rising too.
By 2040, 80 million kilometers of power lines - the equivalent of the whole current global grid - will need to be added or replaced, in order to support energy security, and meet all national energy and climate goals.
In fact, the use of new technology, such heat pumps and electric vehicles, has led to the expansion of electricity into areas that were previously dominated by fossil fuels.
In the meantime, nations are establishing renewable energy projects at a rapid pace, necessitating the installation of additional power lines to link them to electrical systems and well-functioning distribution grids to guarantee end users receive consistent supplies.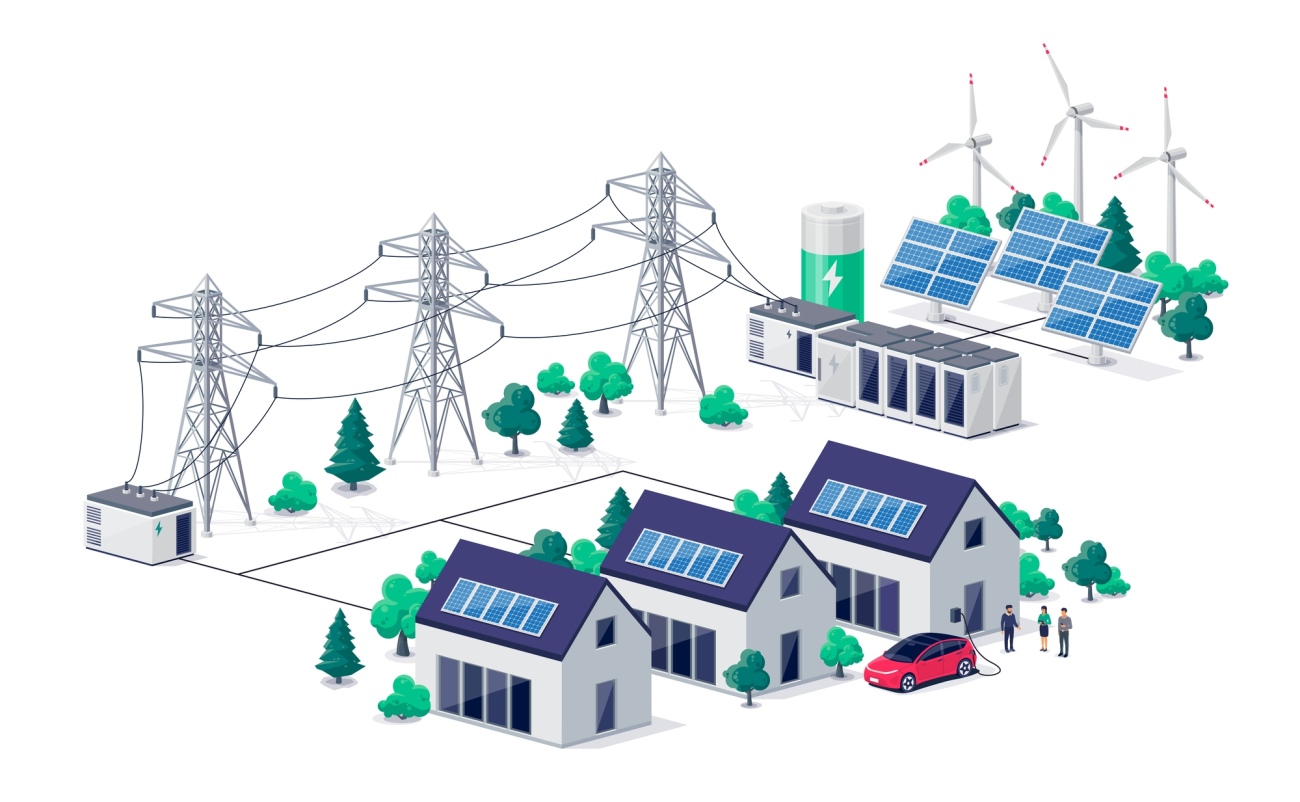 The study highlights a substantial and expanding backlog of renewable energy projects that are awaiting approval to be linked to the grid, pointing out that 1,500 gigawatts of these projects are near completion.
This is five times the global amount of wind and solar capacity added to the grid in the previous year.
The Grid Delay Case, a new scenario created for the report, explores the possible consequences in case grid investments are not raised rapidly enough.
This scenario estimates that a slower integration of renewables, which leads to higher consumption of fossil fuels, will result in 60 billion tonnes higher cumulative carbon dioxide (CO2) emissions between 2030 and 2050, as illustrated in Figure 2.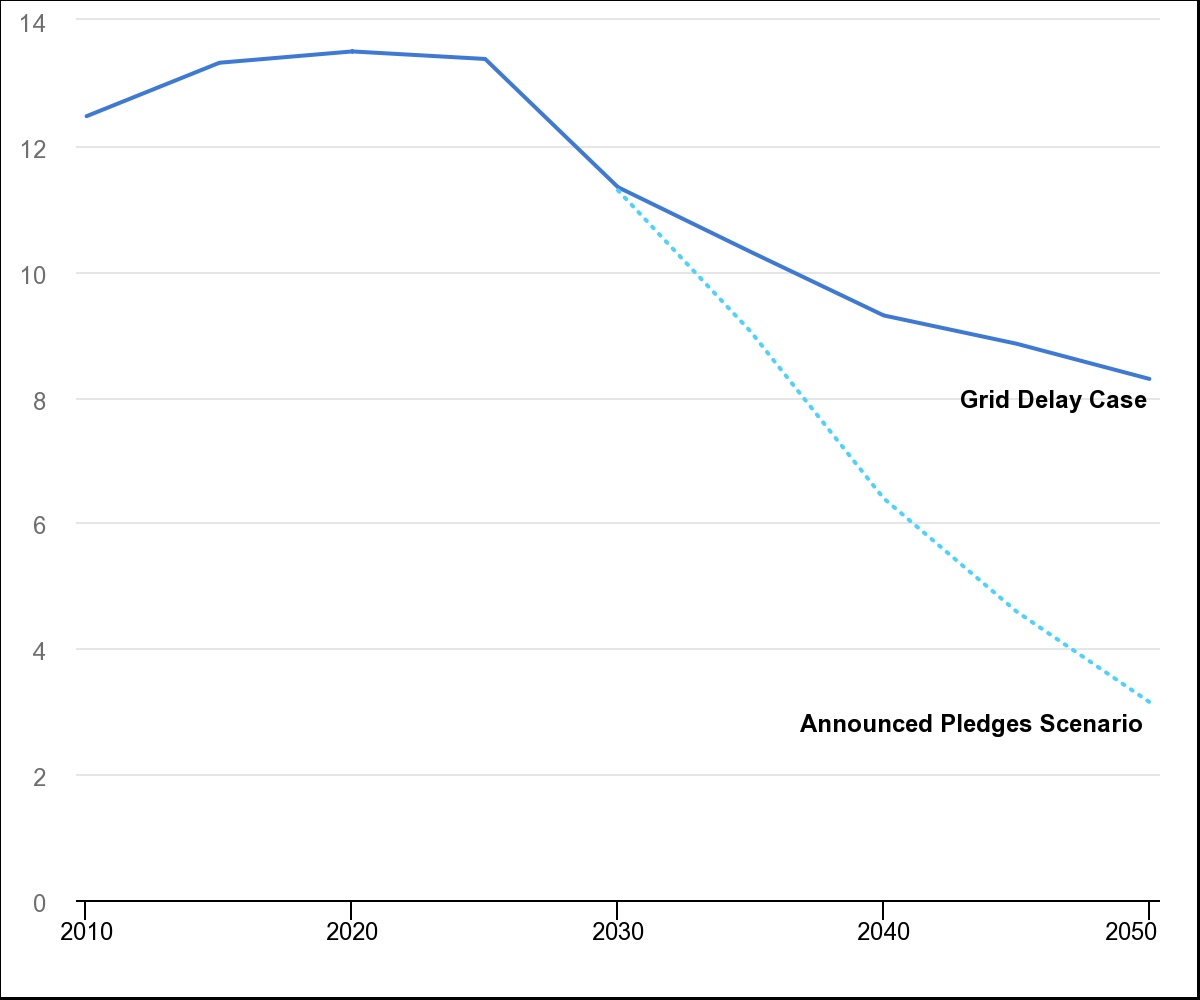 With a 40% possibility of exceeding 2 °C, this would place the global temperature rise well above the 1.5 °C Paris Agreement target.
The paper suggests a number of actions that can improve the current situation.
First and foremost, increasing and fortifying grid links inside, between and across nations will help to enhance the resilience of energy networks and enable them to incorporate the growing proportions of solar and wind power more effectively.
A closer look into grid interconnections within countries can be found here, Uniting Europe through Cross-Border Energy Transfer.
In addition, government support for large-scale transmission projects is encouraged, in order to guarantee that networks are ready for future significant expansion in renewable energy.
Moreover, the research exhorts grid operators and developers to embrace digitalization so as to deploy more flexible and robust grids in the future.
The extensive lead times for grid extension and modernization make prompt action imperative.
In contrast to new renewable energy projects that need 1 to 5 years, the planning, permitting, and completion of new grid infrastructure often takes 5 to 15 years.
More international cooperation will be needed to upgrade and develop grid infrastructure across all nations.
Despite strong growth in the demand for electricity and continuous efforts to reach energy access targets, grid investments have decreased in developing nations, with the exception of China, in recent years.
Synenergy Advisors, with its expertise in designing energy transmission lines, stands ready to address the need to extend transmission lines beyond Greece's borders.
Our company is well-equipped to help connect renewable resources in resource-rich regions to distant demand centers, contributing to a sustainable energy future.