We deliver a comprehensive dossier as required for drafting the EIA.
We proceed to checks using updated ground topographic data and a study of the pylon access roads.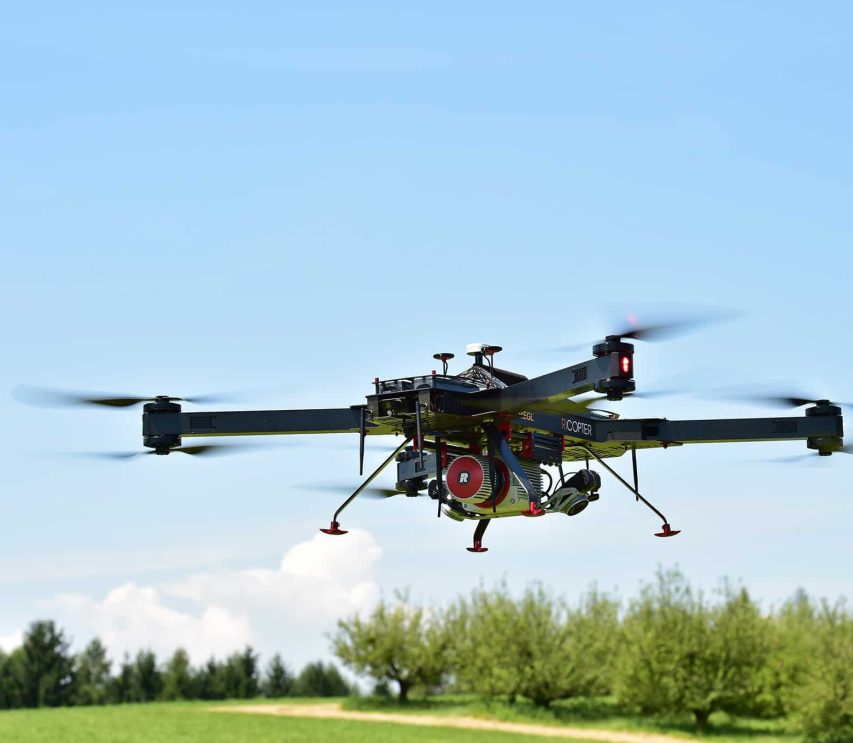 LiDAR surveying
Once the preliminary study has been completed, we prepare the design, which involves checking the initial transmission line layout using updated ground topographic data (LiDAR surveying) in order to eliminate any errors in the initial layout. This stage also includes the drafting of a road construction study regarding the access to the pylons.
The above data are necessary for the drafting of the Environmental Impact Assessment (EIA), which is prepared by the respective environmental impact assessment offices.
What our services include
The dossier to be submitted includes the following deliverables:
Transmission line routing study with georeferencing in an orthophotomap background
Technical report on the Transmission Line
Pylon site access zones (survey of existing and new forest roads)
Talk to
our engineers today!